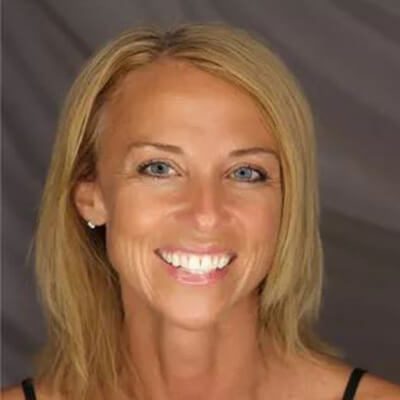 December 29, 1969 - May 1, 2016
Jane S. Baron was born into this world dancing! Almost as soon as she could walk, Jane was twisting and twirling in her ballet shoes. She loved to dance and knew from a very early age that she would be dancing well into her adult life.
Jane pursued dance in college and held a Bachelor of Arts degree in Dance from Slippery Rock University. In her senior year she was awarded "Outstanding Dance Major" and "Outstanding Senior" by the University's Dance Organization. She was also chosen to perform as part of the American College Dance Association's National Festival at Arizona State University.
Jane's passion for teaching took root in college while performing and directing the Slippery Rock Dance Theatre Group. This group traveled to various elementary and high schools as well as other community events to promote and educate children about dance.
After college Jane continued her dance training and took classes and workshops to remain current with the latest trends in the dance world. She choreographed for the Philadelphia Mummers Parade, National Cherry Blossom Festival Parade, and a full length production of the Nutcracker Ballet. She also performed many years with the award winning Hegeman String Band.
Jane realized her passion for dancing could continue and in 1998 she pursued her dream of providing quality dance instruction coupled with a family atmosphere and Jane Baron's Academy of Dance was born. Her former students have continued on to dance in college and professional careers performing in various venues such as, Arizona State University, Point Park University, The American Musical and Dramatic Academy, Paris France, Busch Gardens, Dorney Park, ASU Gammage, Hollywood Studios, Walt Disney World Main Street U.S.A., Wells Fargo Center, National Mall in Washington D.C., and New York City.
Jane's greatest professional legacy are the thousands of students that have come to Jane's studio and found a place where a love of dance was instilled in all her students. Jane's former students continue to be an integral part of the studio and will always have place in the JBAD Family.
In May of 2015 Jane was diagnosed with Stage 4 Pancreatic Cancer. Jane was determined to live the last year of her life continuing to do what brought her joy. She spent time with her beloved children, her friends, and continued to be Jane Baron's Academy of Dance's biggest cheerleader. She spent time in the studio, was able to attend the Holiday Show, and saw her beloved Performance Ensemble win awards at the competitions they competed in over the year.
After providing all of us with a true example of strength, determination, and undying love, Jane passed away on May 1, 2016 surrounded by her children and family. Jane Baron's Academy of Dance will continue to achieve the high ideals that Jane instilled in each one of us. Her memory will continue to live on in the hearts of those who were lucky enough to come in contact with her and to experience her never ending smile, and passion for living.
Jane was one of a kind and her presence is felt in all we do at Jane Baron's Academy of Dance.
"Be good! And if you can't be good, be careful!" 
- Jane Baron
Contact Info:
Limerick Studio:
292 West Ridge Pike Building C, Suite 201 Limerick, PA 19468
Spring Valley YMCA:
19 W Linfield Rd. Royersford, PA 19468
Monday
4pm-10pm
Tuesday & Wednesday
9am-12pm
1pm-3pm
4pm-10pm
Thursday
9am-12pm
4pm-10pm
Friday
4pm-8pm
Saturday
9am-1pm
Sunday
CLOSED